Marta - فستان قميص طويل بأكمام طويلة مطبوع - تركواز
Regular price

Sale price

$539.00
attention

The perception of color can vary between the human eye and digital screens due to differences in color representation and lighting
Description

فستان بطول كامل بطبعات مارتا الفاخرة


شاشة مطبوعة بطبعة مصممة في استوديو بورصة لدينا ، حصريًا لـ SS22


اكمام طويلة


كامل طول زرر مع الحزام


٪ 100 كتان

يُغسل يدويًا أو يُغسل برفق عند 30 درجة


صنع في تركيا


الحجم والملاءمة


يناسب الحجم الطبيعي للمقاس ، اختاري مقاسك الطبيعي


قطع لملاءمة فضفاضة


الموديل 1.75 ومقاس الارتداء XS-S (يرجى ترك ملاحظة في حالة طلب القياسات الشخصية)
Take Care Of Your Bocan

Now that you've invested in Bocan's comfortable, luxury, elegant, and high-quality home wear set, you must take good care of them.

Wash on Delicate. Our home wear sets made of ultra-soft fabrics and blends like cotton, rayon, silk. To keep these fabrics soft and clean, wash them on a delicate cycle in cold water. 

Air Dry. The dryer is a garment's worst enemy. Whenever possible, but especially with delicate fabrics, air drying is always the better option.
Share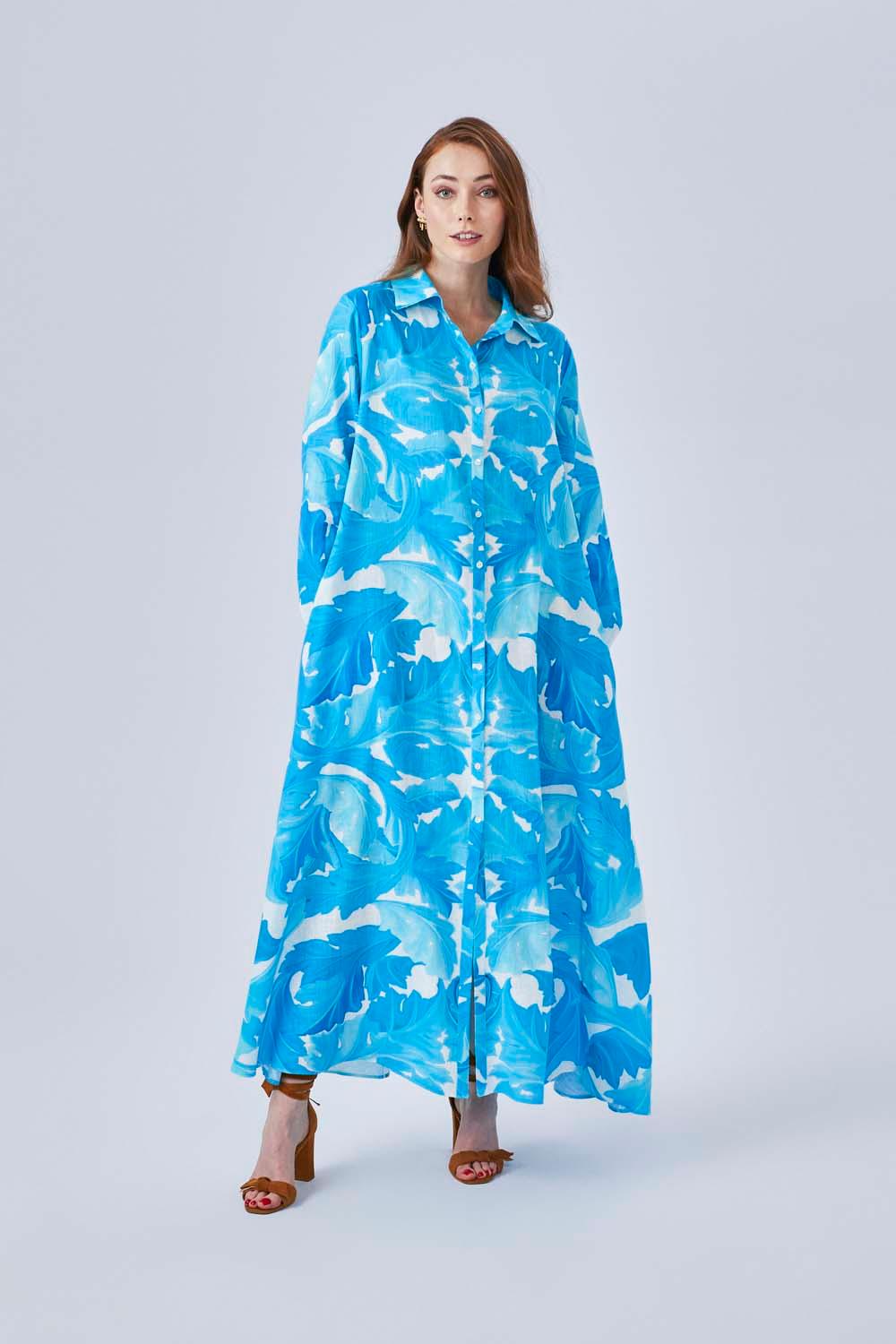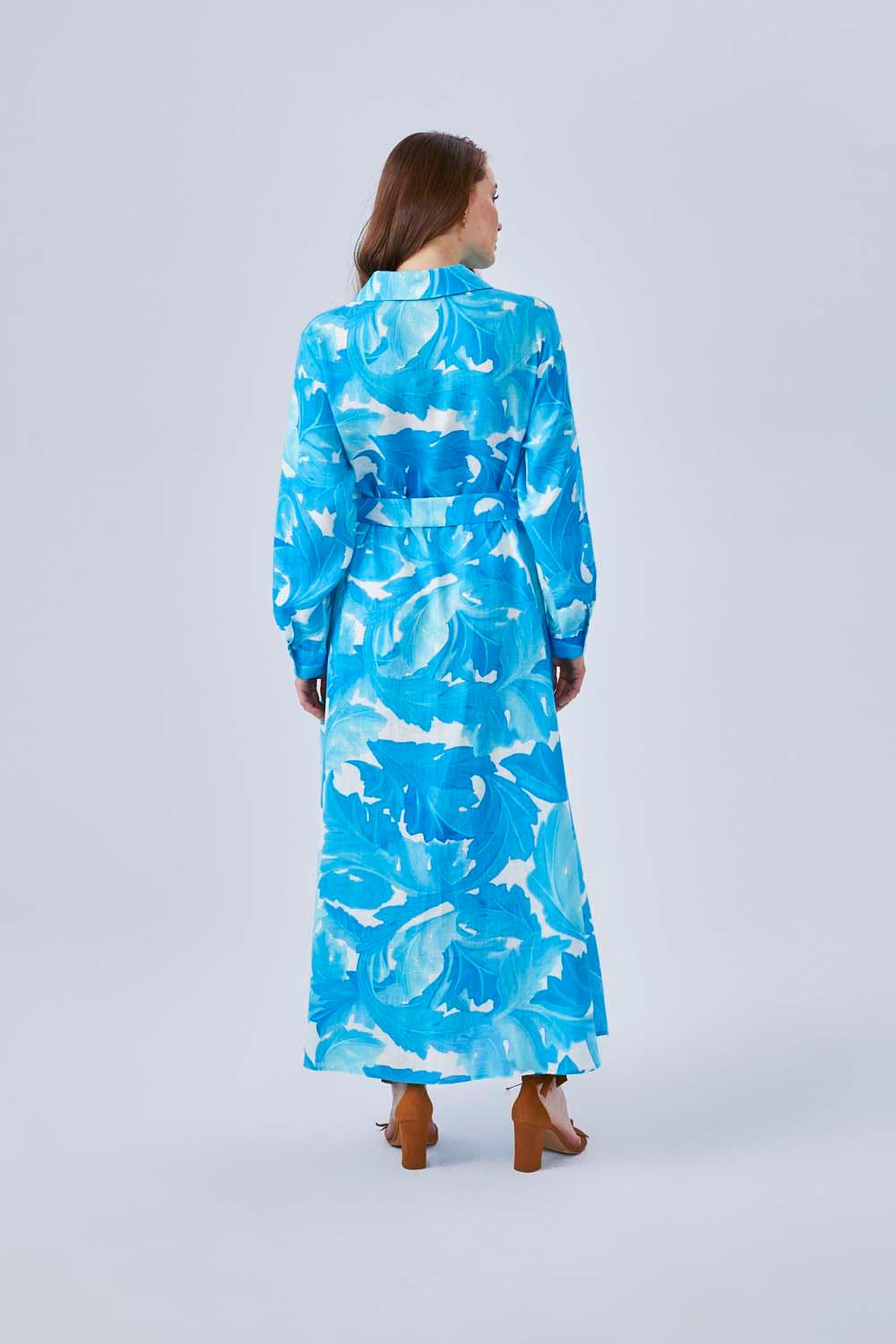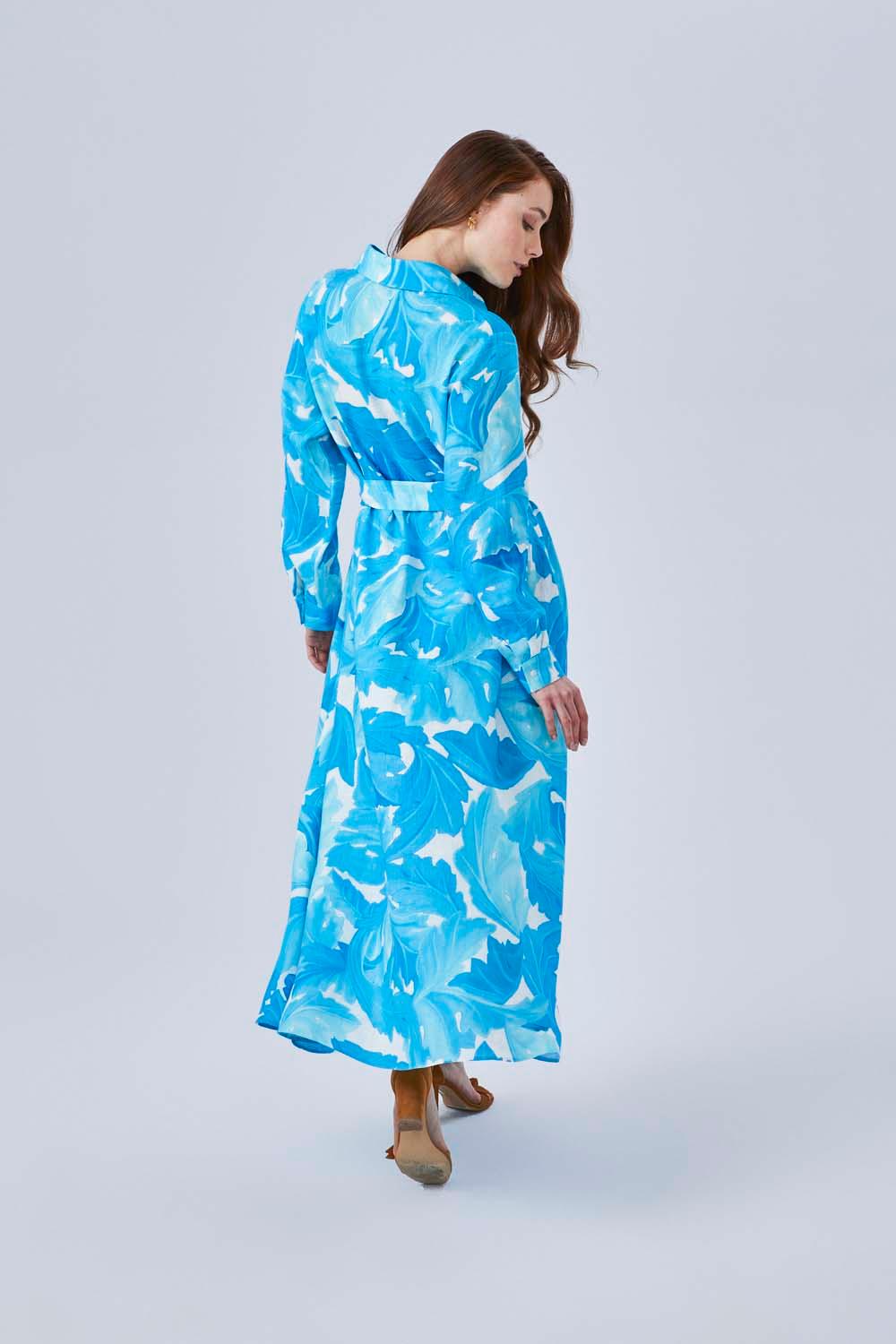 I love Bocan for very simple reasons - the designs are thoughtful and consistent, The quality is luxurious and extremely fine pieces, the founders have a great story and the morals clearly extend to the garments as well as the team.
Bocan is more than a brand, its a trustworthy friend.
Chloe Pierre, Founder of Thy.Self